ISS above the Moon and Jupiter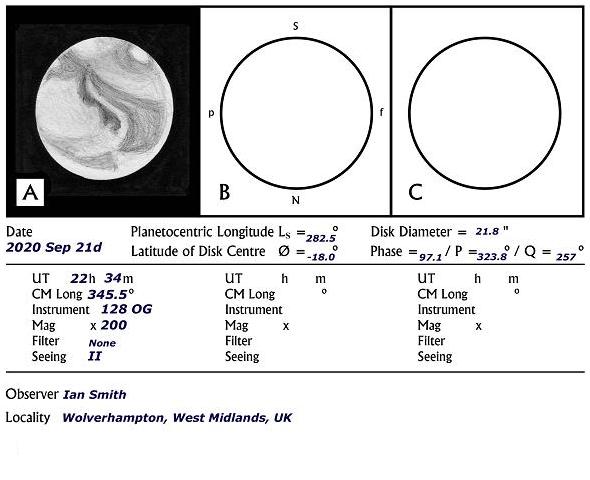 About this observation
Time of observation
04/06/2017 - 21:37
Object
International Space Station, Moon, Jupiter
Observing location
Stokesley, North Yorkshire
Equipment
Static tripod
Canon 600D DSLR
18-55mm lens
StarStax software

Like This Image
Share
Image of the International Space Station passing over Stokesley in North Yorkshire on the evening of 4 June 2017 around 21:37 UT. The track of the ISS can be seen passing above Jupiter and the 81 per cent lit Moon. This image is made up of 21 shots stacked together using StarStaX software. I used a Canon 600D DSLR on a static tripod to get this shot. Each image was a two-second exposure at f/5.6, ISO 400 and 35mm focal length. I'd normally use longer exposures for an ISS pass but at this time of year this would have made the sky too bright.
Copyright of all images and other observations submitted to the BAA remains with the owner of the work. Reproduction of the work by third-parties is expressly forbidden without the consent of the copyright holder. For more information, please
contact the webmaster
.